How to Get Compliant With OSHA, 29 CFR 1910.1053, Respirable Crystalline Silica Regulation
---
On June 23, 2018, OSHA established a new Permissible Exposure Limit (PEL) of 50 ug/m3 and Action Level (AL) of 25 ug/m3, calculated as an 8-hour Time Weighted Average. OSHA defines the PEL as an airborne concentration of respirable crystalline silica, which the employer shall ensure no employee is exposed to. Additionally, the OSHA regulation mandates the use of, and mandatory implementation date for, engineering controls to reduce airborne respirable crystalline silica exposures to employees for hydraulic fracturing operations. The use of Sierra Dust Control's Dust Control System allows your company to comply with the OSHA requirements almost immediately.
Don't Waste Time or Money Getting Compliant
---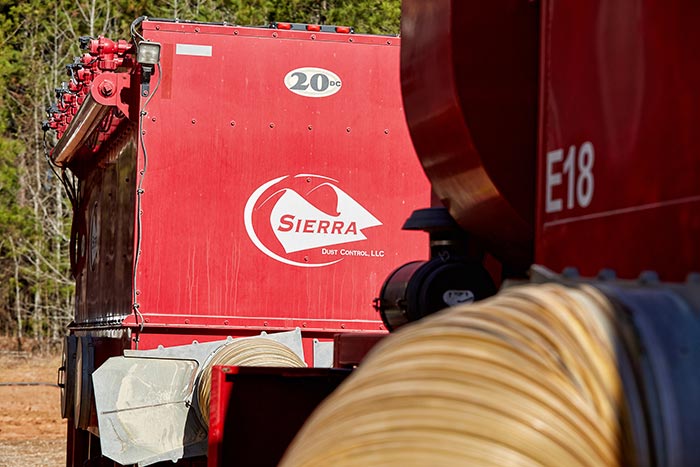 Instead of dedicating numerous employee hours strategizing and running countless tests for in-house developed solutions which may or may not work to satisfy OSHA's engineering control requirement, you can become compliant by using our innovative engineering controls.
Sierra Dust Control offers a seamless solution that puts you in compliance now. Immediately upon installing our flexible technology to your sand delivery equipment, your operation can be in compliance before the OSHA deadline. In addition, this OSHA-regulated engineering control solution may provide the ability to eliminate the use of respirators for employees potentially exposed to airborne respirable crystalline silica.
You read that right: With silica dust levels consistently below the PEL of 50 ug/m3 or AL of 25 ug/m3 (based on equipment and configuration) using engineering controls, your employees may be able to work without respiratory protection. This is a positive result of the innovation behind Sierra Dust Control for both you and your employees.
---
How Sierra Dust Control Works
Silicosis is a form of lung fibrosis, a chronic and progressive lung disease that is caused by extended exposure to silica dust. The need for these OSHA requirements stem from the risk of employees working during oil and gas operations, specific to hydraulic fracturing, contracting silicosis from job site work conditions. Without a dust control solution, the air throughout hydraulic fracturing operation sites is contaminated with airborne silica dust, a carcinogen (cancer-causing agent) from minerals in sand and other minerals used in the industry. The hydraulic fracturing process creates airborne silica dust which may be released into the air and can potentially be inhaled by anyone onsite.
Over time, constant exposure of respirable crystalline silica can cause fluid buildup and scar tissue in the lungs, which can lead to difficulty breathing and ultimately lung failure. Respiratory protection and other Personal Protection Equipment (PPE) will become a last resort to controlling silica dust exposure. Sierra Dust Control not only protects employees and worksites with engineering controls from this harmful substance which can lead to debilitating disease, but also improves the company's public image, increases productivity, reduces equipment maintenance costs, enhances worksite morale, and assures compliance with OSHA.
---
How to Protect You and Your Employees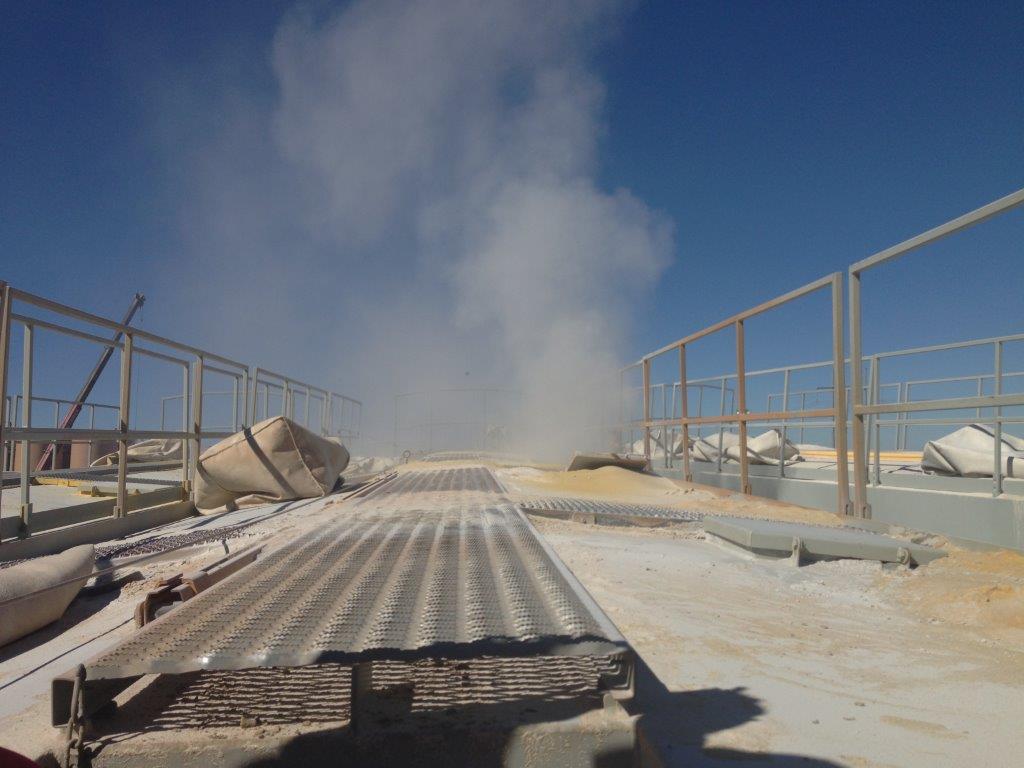 Before Sierra Dust Control